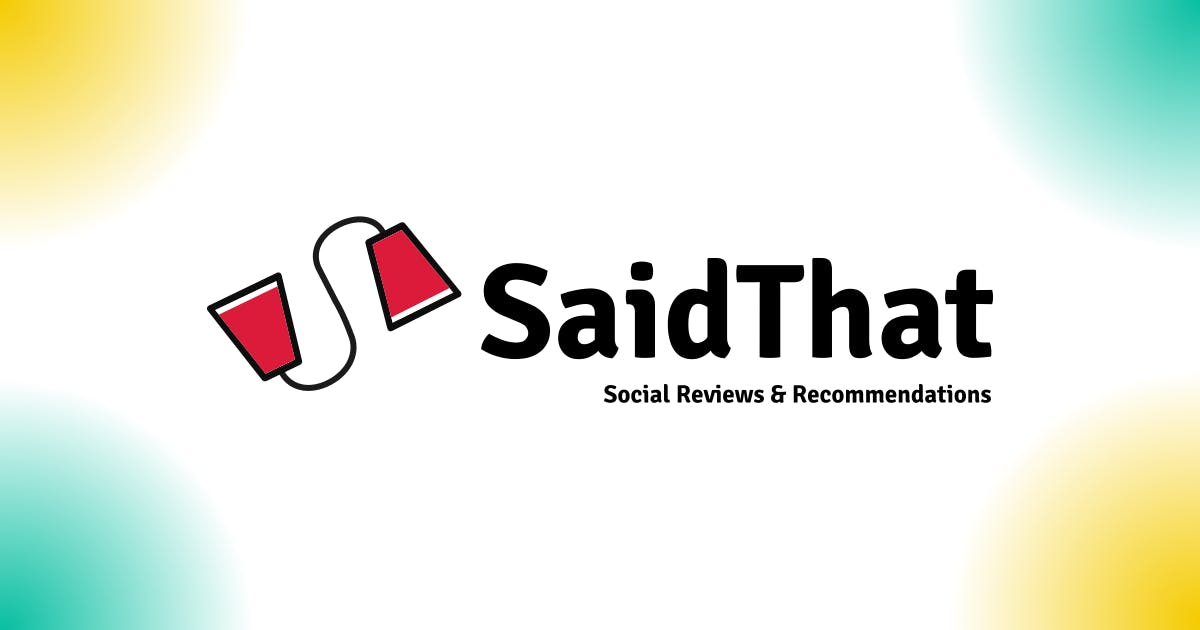 Are you tired of fake reviews and biased critics when it comes to finding new content to enjoy? Well, SaidThat is now live on the Apple App Store and ready for you to download!
SaidThat is the perfect app for bookworms, movie buffs, TV bingers, and podcast enthusiasts. It lets you share and receive recommendations for all your favorite content, helping you stay in the loop and never miss out. Plus, if you recommend something on SaidThat and someone follows your recommendation, you can earn some money – just like a big-time influencer!
But SaidThat isn't just about recommendations. It also has a number of features to make discovering and enjoying new content easier and more fun. With an easy-to-use queue system that "automagically" saves and sorts anything recommended to you or that you save for later, in-app searching for all your content in one spot, and a built-in podcast player, SaidThat makes it easy to find and listen to your favorite shows.
You can also see what's the highest/lowest/most split rated, most watched/read/or listened to, and most loved content in your network right from one screen. And with fun discussions tagged to exactly what content you're talking about, you can easily have in-depth conversations with your friends about your favorite shows, movies, podcasts, and books.
But perhaps best of all, SaidThat respects your privacy to the maximum of its ability. Any data you provide is never sold to advertisers, so you can use the app with confidence.
So why wait? Check out SaidThat on the Apple App Store today and start discovering new content with the help of your friends and people you trust.

The app is still invite only so either have someone on the app send you an invite or reach out to us at support@saidthat.com or tweet us at @SaidThatSocial!

Let's get this social recommendation revolution started!